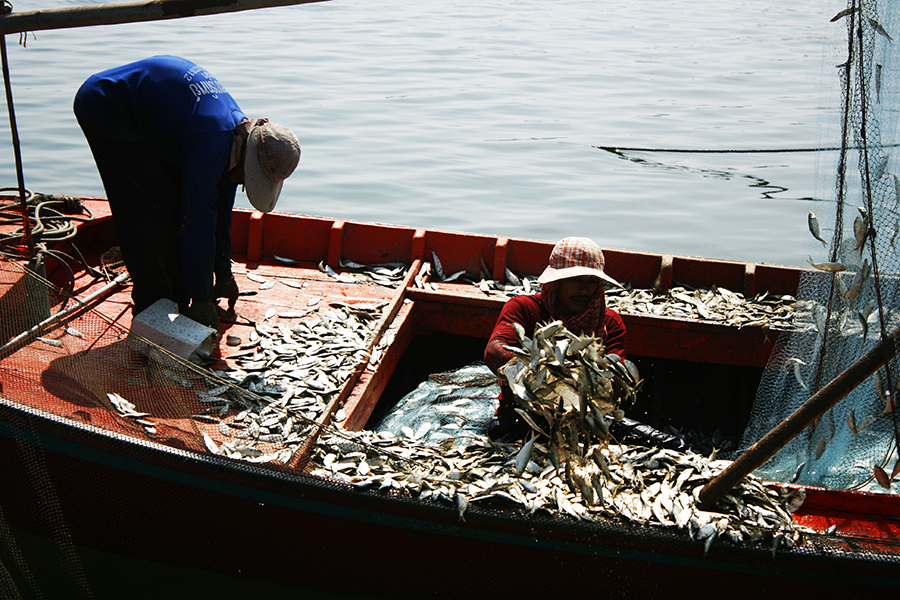 Khao Nang Phanthurat to Cha Am beach
Bicycle tours Thailand
Bicycle tour in Hua Hin
Khao Nang Panturat is a reclining limestone mountain along the shoreline that looks like a Demon according to local belief. Nang Panturat come from a female demon character in Thai literature. The story has it that Sang thong who was raised by his demon step mother, one day discovered her real personality and fled to the mountain. Overwhelmed by grief she collapsed and died at the foot of the mountain. Khao Nang Panturat forest park, our starting point, lies in the Petchaburi province. It has been established has a forest park by his majesty the king in 1999 to preserve the natural environment of the area. The park is about 2,5 square kilometers and most of its terrain in limestone mountain. There is a walking trail up to the view point where you get a great panoramic view. The park is also surrounded by paddy fields. We will cycle on a small road cutting through paddy fields before getting to Cha-am where we will follow the beach front road. Cha-am beach is famous for it s sea food and beach restaurants and attracts mostly Thai visitors, despite the ongoing development and tourism growth it has kept it original vibe.
Itinerary
We will pick up you at your hotel in Huahin around 8 o'clock in the morning. It will take about 30 minutes from Huahin to the starting point. We start our trip by walking through the natural educationed trail in Nang Phanthurat Forrest Park. Then we will cycle around to explore Nang Phanthurat mountain area and observe local people's way of living. Leaving Nang Phanthurat mountain area, we will start cycling down to beach front road. At the beach front road, on the left hand side there is sandy beach endlessly washed by the warm blue seas. The scattering of tourists enjoying the warm sea can be seen along the way. To the right hand side, street vendors offering various kinds of merchandise are standing all through the 5 kilometers beach. We will take a full break here at Cha-um beach before cycling to quiet fisherman village hiding between luxurious hotels. In the village, there is an old sacred beautiful temple, lovely beach and genuine fisherman way of living to be observed. We will travel slowly on the bicycle to be absorbed in the tranquil atmosphere of this little village.
Facts &
Information

Price
3,850 baht 3850

Difficulty
Easy

Duration
5 - 6 hours(~15 km)

Group Size
minimum 2, maximum 10

Conditions
we cycle about 15km. on flat, anyone who can ride a bike can do this ride.

Bikes
we use imported 24-27 speed Trek, Giant or GT mountain bikes.