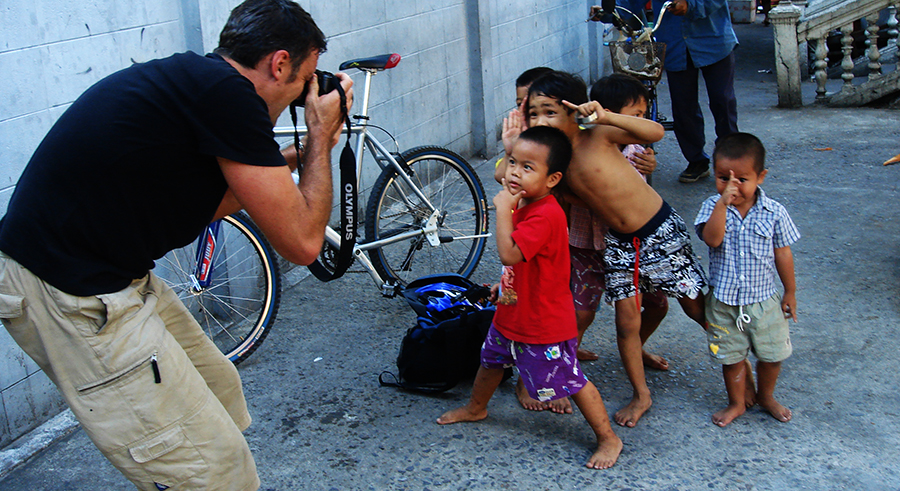 BANGKOK HISTORICAL BIKE TOUR
Bicycle tours Thailand
Visit Bangkok by bike
The Historic part of Bangkok shows the true heart of this bustling city. By cycling through the back roads and small laneways, you will discover that there is more to this city than traffic-clogged roads and high-rise buildings. While cycling through the quiet 'sois' and lanes that make up much of the city, you will visit ancient temples and witness local life on the bank of the Chao Phraya River. We will visit famous places such as the Temple of Dawn "Wat Arun" with the largest bronze Buddha image in Thailand, but we will also take the time to see how people live their everyday lives.
Itinerary
Meet at the Velo Thailand Bike Shop near Khao San Rd at 9am or 1pm. After a quick bike fitting and briefing we will head out. Staying off the main roads, we wind our way through small laneways, passing ancient temples and canals along the way so as to experience the true heart and soul of Bangkok.
Facts &
Information

Price
1,450 baht 1450

Difficulty
Easy

Duration
The tour usually takes 3-4 hours, depending on the group's pace.

Group Size
1 - 15 persons

Conditions
We cycle about 20km on flat, quiet city roads. Anyone who can ride a bike can do this ride.

Bikes
24-27 speed aluminium frame Mountain Bike with w/front suspension